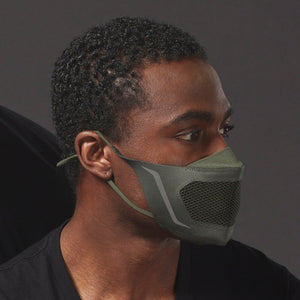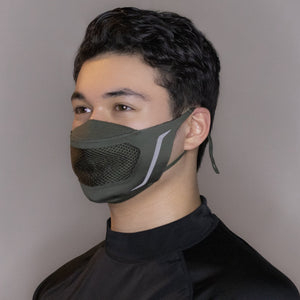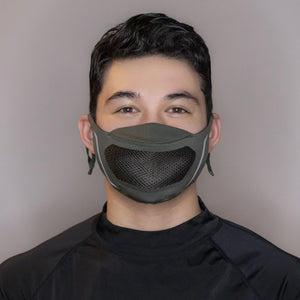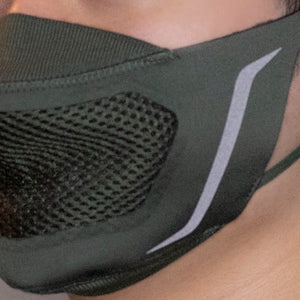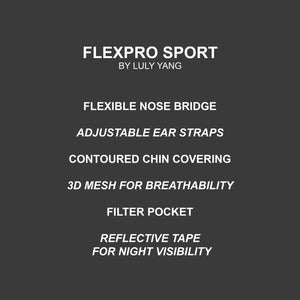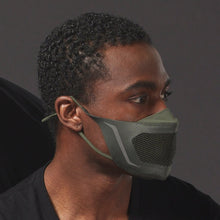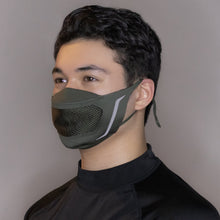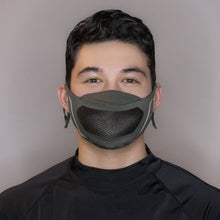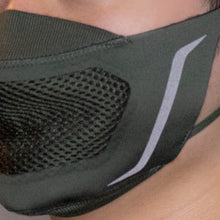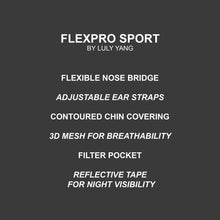 Description
The FLEXPRO SPORT face mask is as flexible as you need to be this year. Innovative nose bridge, ear strap, and chin design offer convenient coverage. Filter pocket and 3D mesh work together for increased safety and breathability so you can focus on staying active at the gym or outdoors.
COMPOSITION: 94% Polyester + 6% Spandex
DESIGN FEATURES: flexible nose bridge, adjustable ear straps, contoured chin covering, 3D mesh for breathability
SAFETY FEATURES: filter pocket, reflective tape for night visibility, non-medical
FIT: one size with features to adjust for optimal fit
 ---
To clean hand wash or launder in warm water with unscented mild detergent. Then hang dry or machine dry.
ADDITIONAL INFORMATION:
Due to the hygienic nature of this product all sales are final. 
While the purpose is to protect, please understand that this mask is not a replacement for medical grade Personal Protective Equipment and continue to follow the CDC's social distancing and health-related guidelines.
This item is imported using the highest quality and safety standards.